PERCEPTION IS REALITY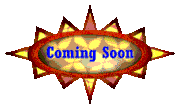 MOST Novelists stink. Not all, but MOST.


I should know, I aspire to be one of those... and they always say you should write about what you know... so here goes.


Even if the Novelist assembles a technically correct work (which will take him years and mental anxiety far beyond all hopes of success), chances are, any particular individual won't like it. Don't believe me? Let me prove it to you.


First, you have to find an individual who happens to be a READER. You've cut the majority of the pie of humanity away right there. They must also read in ENGLISH - at least for ME to be successful.


So now you have this small slice of pizza people who happen to read and happen to read in English. Of THAT group you must also find a reader who also happens to like the genre you write in - in my case, science fiction/horror. That slices the pie down to a sliver that MIGHT hold a piece of pepperoni... but probably not two.


Of that group a writer must somehow REACH them so they know his work even exists. Big City Publishers do not waste their time and resources on someone the Public - even that little sliver of the pie Public - doesn't intimately know.


It's difficult for a reader to read a book that isn't published. Damn difficult. And it is damnably difficult to spend months or years writing a novel, only to have Big City Publishers pan it without second thought.


And that, my brothers and sisters, IS the way it is.


The solution for me is to self-publish like Mark Twain and Benjamin Franklin did in their day. I study book after book on PUBLICITY and MARKETING so I can at least make you - dear Reader - aware that my books exist. I love Amazon, the best company on the planet, because they give me a vehicle to not only self-publish, but to market my books through them... God bless 'em all, every one!


So please click on "AMAZON" and pop over and have a look at my books. Those wonderful folks even let you look at the first 10% of the books they offer for FREE! I can't think of a fairer way to present an unknown author - ME - to you and give you a fair chance to look my stuff over before committing one red cent or one thin dime.


I also offer my books in paperback and KINDLE eBook form (which is a super colossal fantastic way to read books - if you don't have a KINDLE reader yet, just go get one. You'll never regret it).